---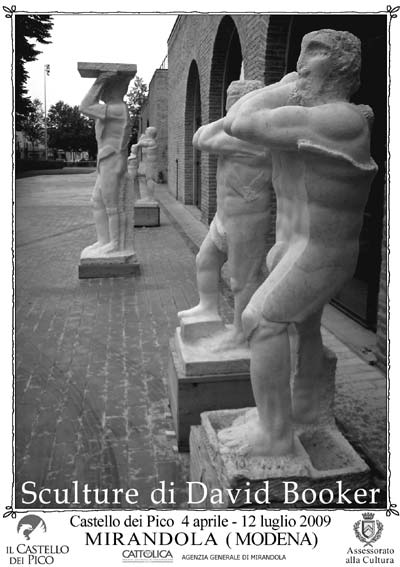 On exhibition in Mirandola, integrated in the architectural setting of Pico Castle's courtyard are four sculptures in marble by David Booker: Two figures without title. Naciketas and The Solitary.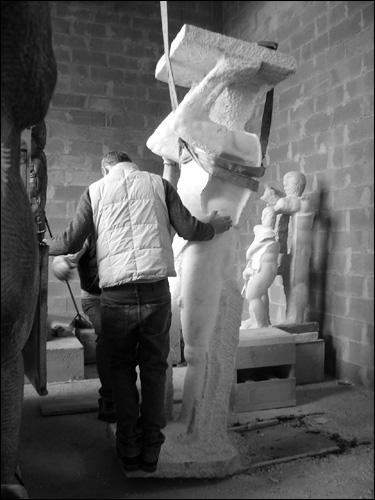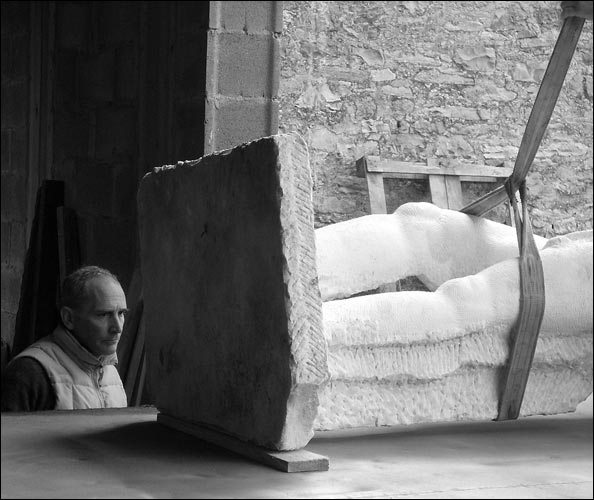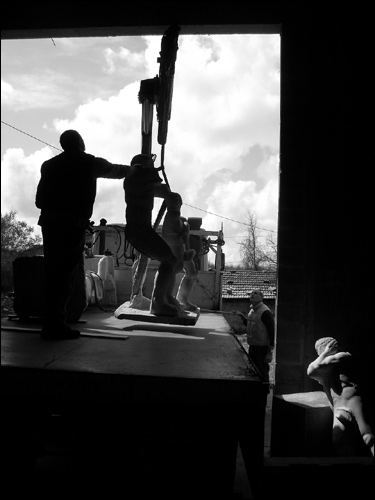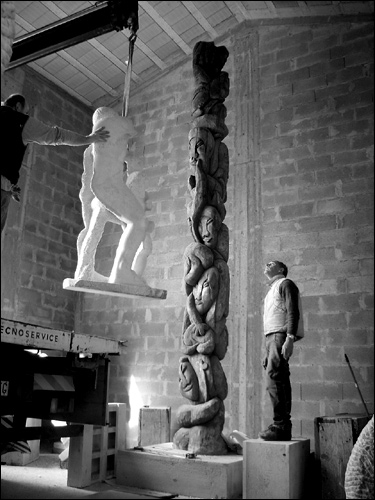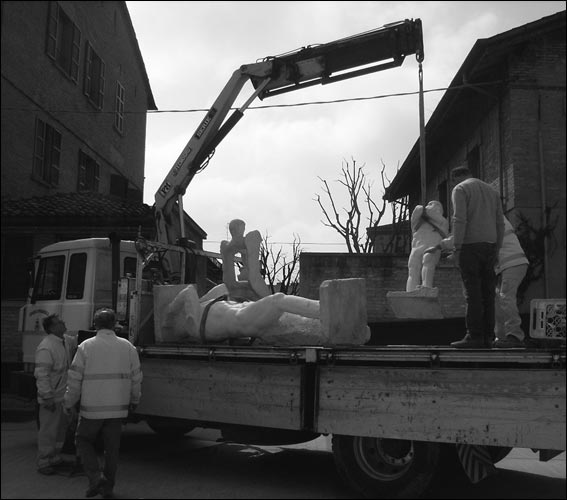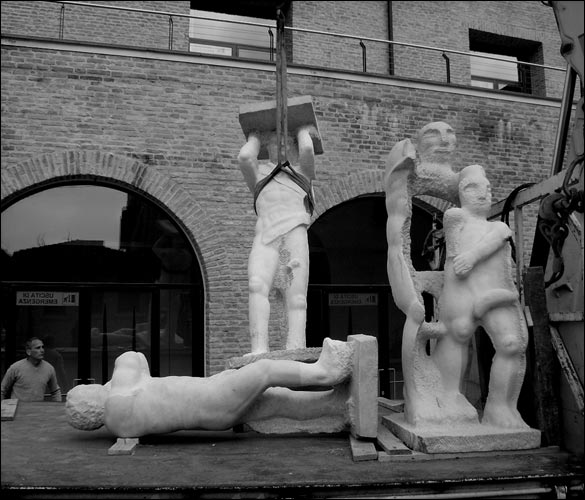 Naciketas is a sculptural form of two figures in the same block. Bodies are intersected. Volume and hollow part circumscribe the space. The figures are in a forward position, with little possibility to move.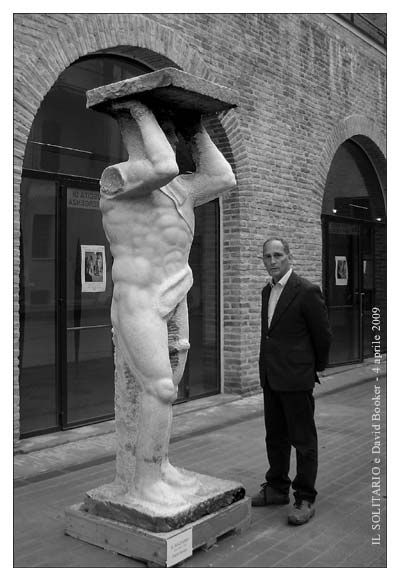 The Solitary is a figure wich supports its own base in isolation, without help of others.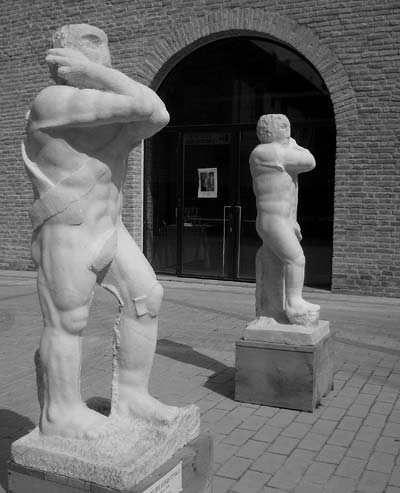 The Two figures without title appear to be together in a balance between themselves in a state of limbo, but at the same time they know what they are doing.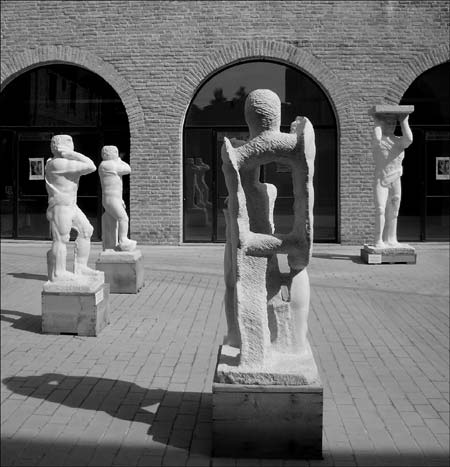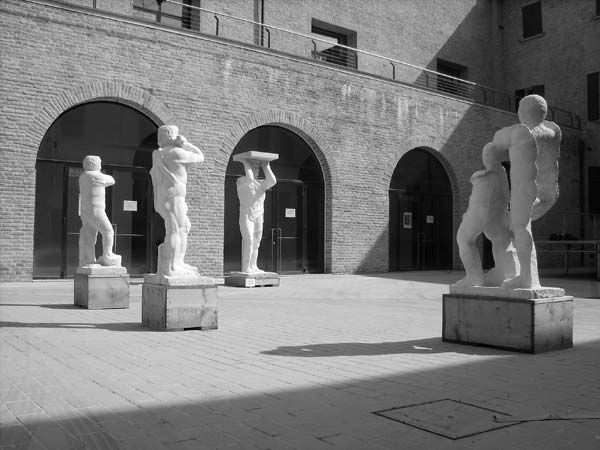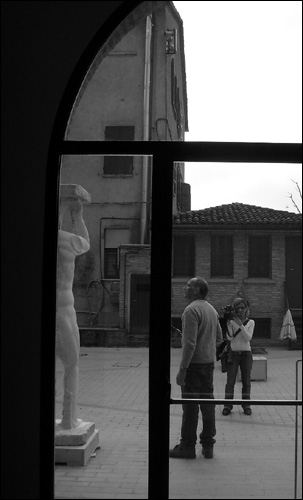 ---
david(at)davidbookersculptor.eu